Mastermind Group Registration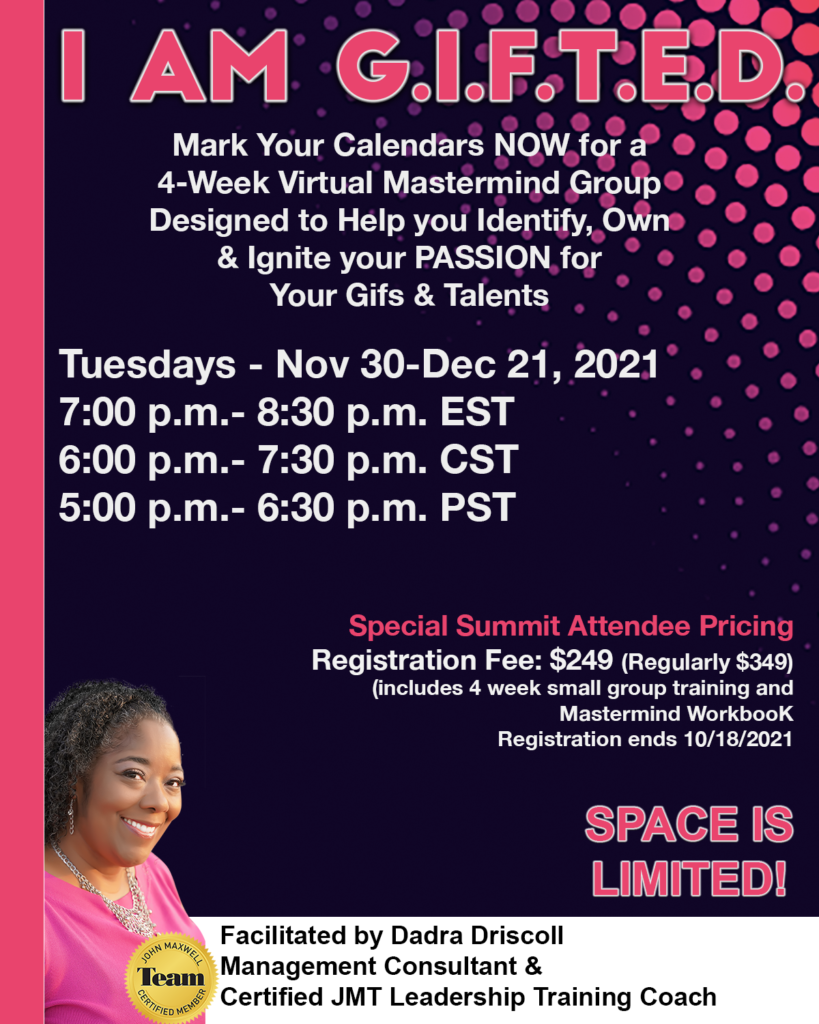 I AM G.I.F.T.E.D. 4-Week Virtual Mastermind Group designed to help you:
How to identify your core gift/talent
How to take ownership of your gift/talent
How to ignite your PASSION for your gift/talent
Dates: Tuesdays, November 2-23, 2021
Time: 7:00p.m. -8:00 p.m. EST
Cost: $349 ($249 for Summit Attendees with Coupon Code: LifeSummit1021)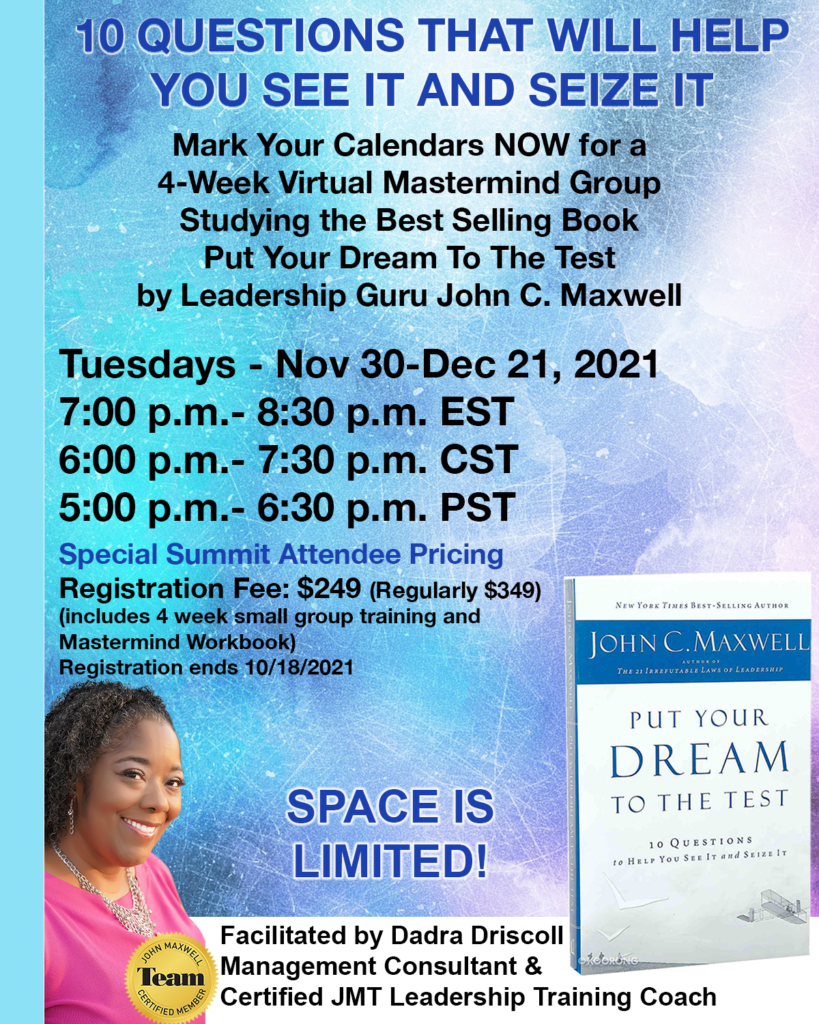 Put Your Dream To The Test. 4-Week Virtual Mastermind Group, based upon the book by Leadership Guru - John C Maxwell, Put Your Dream to the Test provides a step-by-step action plan that you can start using today to see, own, and reach your dream.
Dates: Thursdays, November 4-December 2, 2021
Time: 7:00p.m. -8:00 p.m. EST
Cost: $349 ($249 for Summit Attendees with Coupon Code: LifeSummit1021)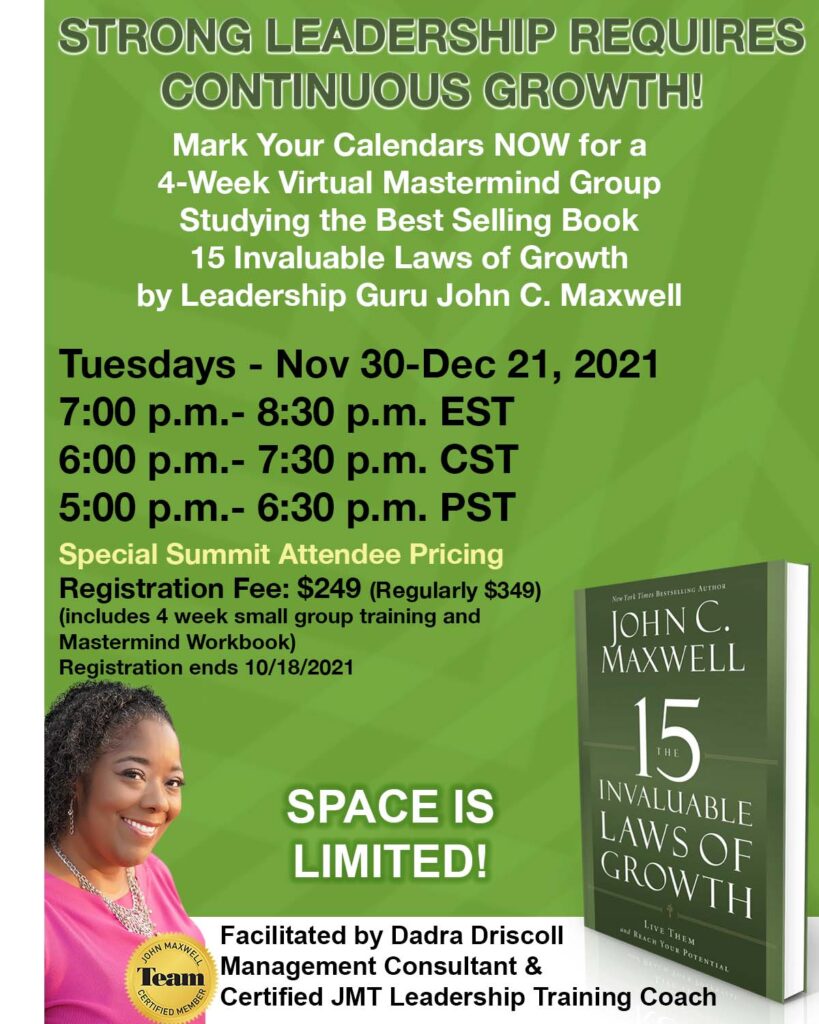 15 Invaluable Laws of Growth. 4-Week Virtual Mastermind Group, based on the book by Leadership Guru - John C. Maxwell, designed to teach you principles of growth that will help you realize your full potential
Dates: Tuesdays, November 30-December 21, 2021
Time: 7:00p.m. -8:00 p.m. EST
Cost: $349 ($249 for Summit Attendees with Coupon Code: LifeSummit1021)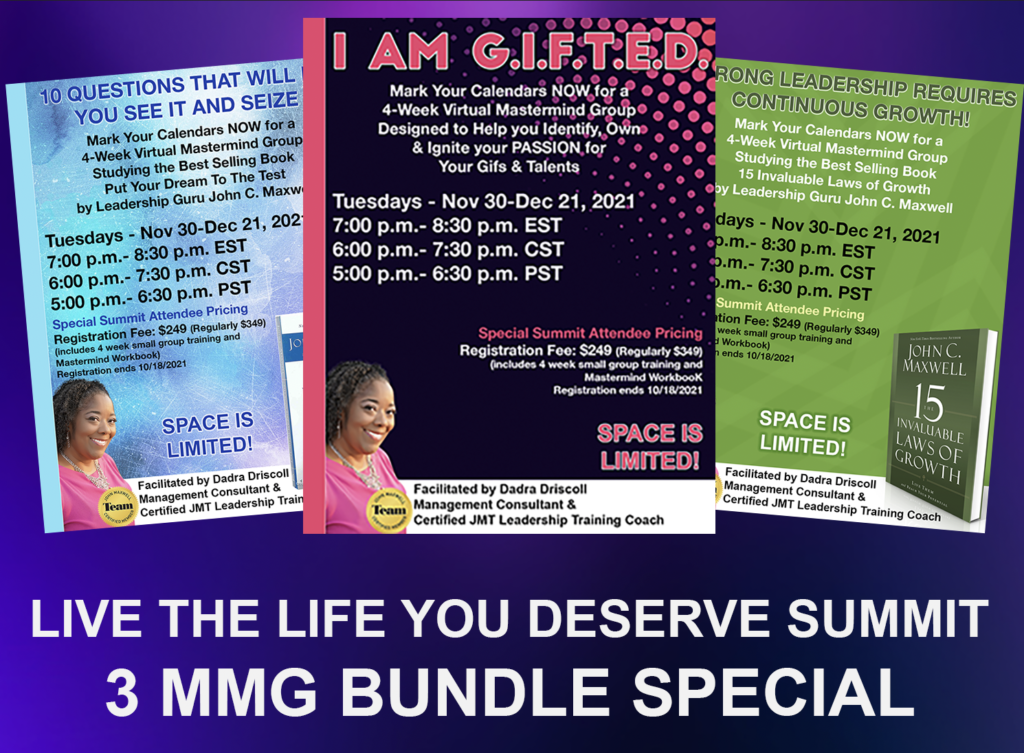 Life Summit Bundle. Register for all 3 MMGs and receive a special ONE TIME ONLY Savings of $400 off regular price!
Cost: $1,047 ($647 for Summit Attendees with Coupon Code: LifeBundle1021)